At the end of my speech came a question: "What comes first, the writing or the pictures?"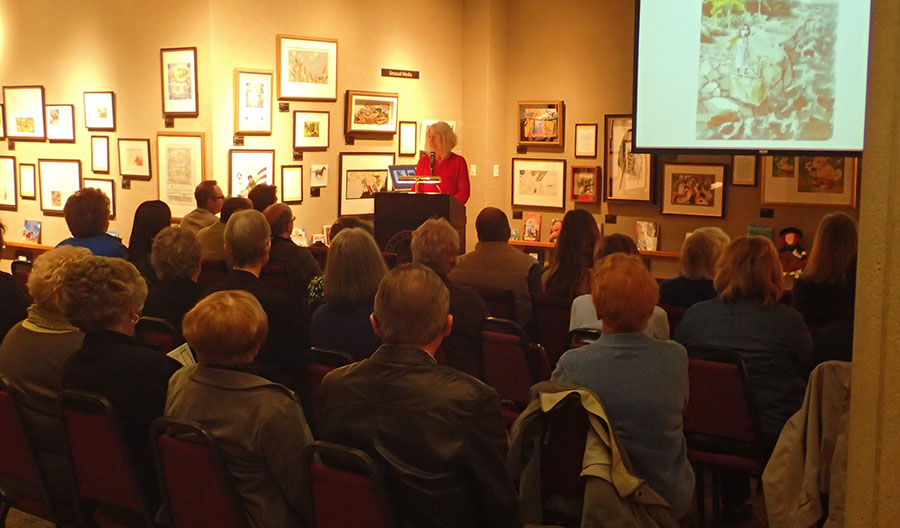 Presenting at the beautiful Mazza Museum surrounded by illustrations and very grateful for the large attendance!
I believe picture books, like all art, are a vehicle not a destination. They were a minor miracle to me as a child, and now for many reasons remain so. My book Rose and the Wish Thing may have started out as old trouser material made into a soft toy, but its journey has produced so much more. Each picture book is something immensely valuable; a unique lived experience that is condensed and made relatable. The world of a book seems to continue expanding, in so many ways … many of which are not planned.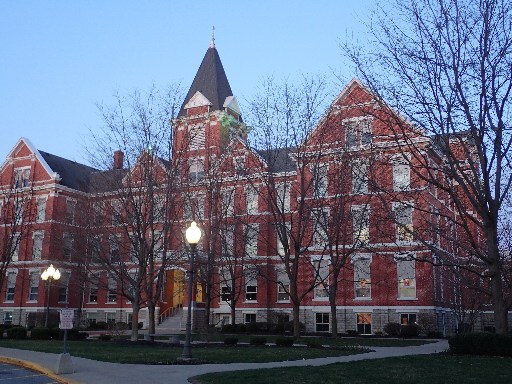 Findlay University
Last week I found myself at the Mazza Museum in Findlay, Ohio (Findlay University), surrounded by numerous original works from many of the world's best children's book illustrators. The gallery illustrations are mounted low so that children don't have to crane their necks to see. They are accompanied by a copy of the related book, in position and ready for reading. Expertly guided by Terry Willems Olthouse and Dan Chudzinski, I moved from illustration to illustration, scanning each through an illustrator's eyes; identifying technique, colour, subject matter, layout… when I came across an illustration of Frog by Max Velthuijs.
All of a sudden, I was no longer looking through the eyes of someone in the 'industry', but from a personal experience. Years ago my daughter, Jen and I read that book of the frog's story and together we shared his broken heart. This was an intimate moment as we discussed his love for Duck [Ed.: one of Velthuijs' characters], in the quiet moments that our reading time at home provided. And that is what I mean by the world of a book expanding; they are not a finite solution but a question to be explored. An experience shared in the reading then discussed and pondered for long after. They provide an ongoing dialogue,that helps bond people through shared human experience.
These books and their illustrations have a value that is impossible to put a price on. By collecting and sharing these works the Mazza Museum confirms their value in its collection and by extension ensures an understanding of it.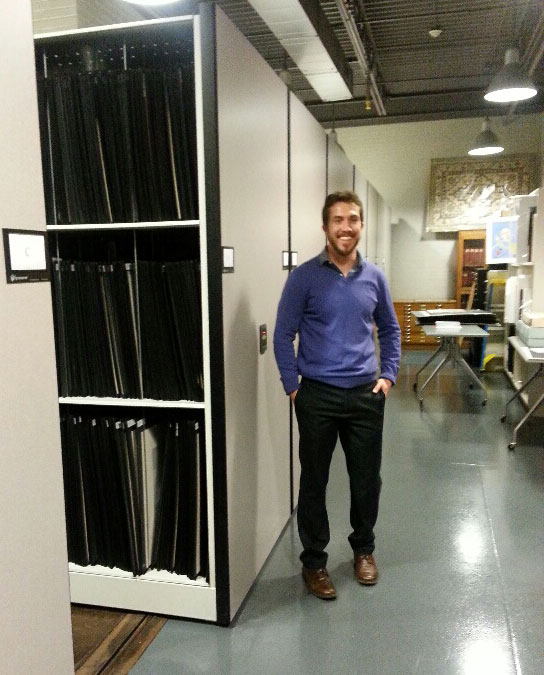 Dan standing in front of the 10,000 plus works in the vault.
The museum is wonderful and I had the good fortune to see much of it. But this is no stuffy museum, this is its own community working towards the same goal.
My first contact there was Terry Willems Olthouse, who made me feel welcome before I left Australia, but her reception in person was even warmer. Terry and curator Dan Chudzinski spent hours guiding me through the museum, all the while providing expert commentary. We talked for hours, discussing illustrator's stories, conservation techniques, display methods and most importantly; how they go about engaging with their younger visitors.
Dan, who I can only describe as the industry professional equivalent of a Swiss army knife because of his many talents, took me to tour of some of the hidden treasures of the museum.
One treasure is the vault, where many of the works are meticulously stored. Dan went on to explain his vision for the changing face of the entrance and explained how the museum provides for travelling exhibitions.
The docents are equally impressive. Most come from a teaching background and bring years of knowledge and experience. What struck me was the enthusiasm of each as they described how they related to the art works and then relayed this on to their audience. These people animate the museum and its contents.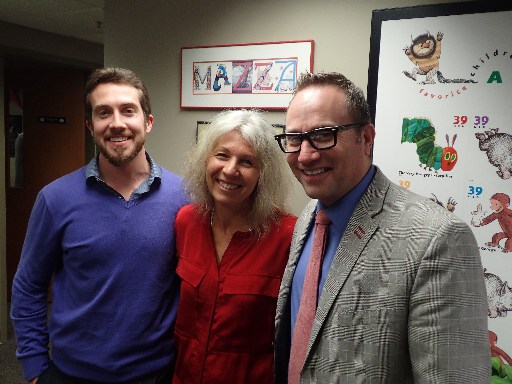 Dan, myself and Ben
Over lunch I came to see this group as a family with each person bringing their own particular talent. Managing this is Ben Sapp who I found to be warm, professional, and in an understated way, a very strong driver of the vision that this collective embodies.
The Mazza Museum highlights all that the book community has to offer, by being a generous, inclusive and an inspiring community in itself.
Exploring
I took some time off to stroll through a local park and came upon a wildlife information center. It was a beautiful building and I quickly noticed a lady seated quietly in front of a large window facing the forest. She was one of the staff counting the various birds which came to the feeders outside. I walked up to the window and was delighted to see the blue jays and red cardinals amongst the bare branches.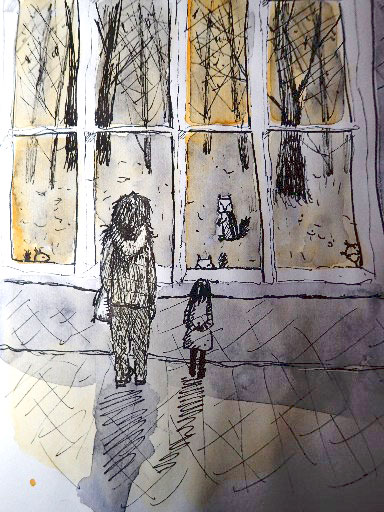 In the leaf litter beneath the window scurried a chipmunk. They are incredibly cute and I expressed a desire to take one home, puffy cheeks, furry tail and all. At this the lady counting birds turned towards me and instructed that they are wild animals and not at all cuddly. In fact they would most likely bite me if I tried to touch them.
Living in Australia, I have become accustomed to people detailing the many venomous and dangerous animals which inhabit my country. It was a nice change to have an American try to scare me with tales of the dread chipmunk. Who would have thought? Somehow that makes them even cuter.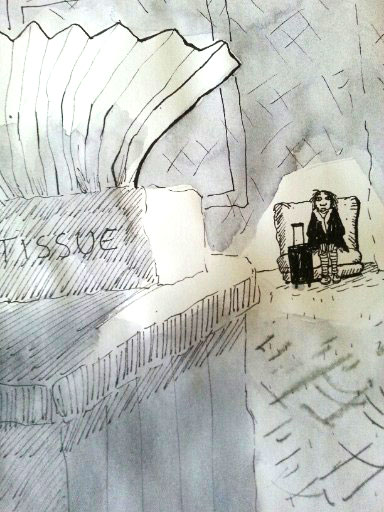 I love travelling but must admit to having motel anxiety.
After arriving at each new room, I enter with a certain amount of hesitation. Inevitably inside is neat and tidy … however I know my suitcase will soon open and explode its contents all over. On this trip I have encountered an added layer of anxiety, as it appears American staff are trained in fabric origami. Each towel, wash cloth, even toilet roll end is crafted into a folded piece of art.
On this trip I have often felt conflicted between increasing hay fever and the hesitancy of ripping out that first tissue in the box.